"We Help Nice Families in Hartlepool Find Nice Homes to Live in "
If you're looking for a nice home to rent in Hartlepool – one that is affordable and that you can stay in long term – please get in touch to find out how you could get moving into your new home within the next few days…
It's really easy to get started with us. All you have to do is complete the VIP Tenant Application form that lets us know you're interested in renting with us and tells us what you're looking for.
"What Our Tenants Say About Renting with Us…"
Elle
"I would 100% recommend this company! They really helped me when I was at my lowest with being 5 months pregnant and needing a house as soon as possible; they found me my dream home!…"
Ashlie
"I would just like to say how happy me and my children are moving into our new home. I've never known a company to be more helpful. Our new home was ready to move into very quickly and is perfect. I would definitely recommend Storm Lettings to family and friends. "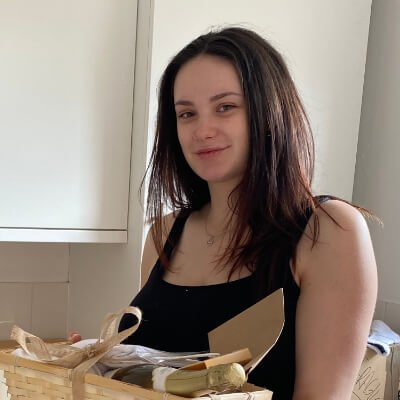 Leah
"My experience with Storm Lettings has been amazing! Lucy has been so helpful over the past few months. She kept me up to date with all of their newly available properties when I was looking for my first home for me and my daughter…"
Who We Find Rental Homes For…
We help people in Hartlepool find
affordable rental homes

to live. Usually, people come to us for one of the following reasons:
Pi**ed off with their current Landlord
Pi**ed off with their current property management company
Want a bigger home – perhaps with a garden
Want to get closer to a good school…
Leaving parents for the first time…
Family got bigger (…congratulations ? )
And they're looking for any of the following:
To be treated fairly and with respect by their landlord
To find a management company that will respond to their repair request in a timely manner
To find a property management company that understands their financial situation…
To give their growing family a nicer home to grow up in…
To get closer to a better school
To be near their family…
And more than anything, to find a house they can turn into their own home for the long term…
Who Are We? Here's Our Story…
We started Storm Lettings because we firmly believe that everyone should have the choice of a nice place to call home – and one that is affordable – regardless of whether they own it or not.
The reality is that not everyone wants to buy – and not everyone is in a position to buy their own home – but that shouldn't stop everyone having the choice of a place that they can call their own home regardless of who "owns" it.
We created Storm Lettings to provide a service to people in Hartlepool that respects the fact that many people do NOT want to buy a home – despite the pressure from the government or others to do so – and yet still want to be able to find a HOME that they can settle for the long term and be proud to live in.
What is more, we believe that they should be treated fairly and respectfully when they're living in that home by both the landlord and the company looking after the property.
If you're considering renting with Storm Lettings, you should know that all of the landlords that we work with are VETTED EXTENSIVELY by us and have agreed to the highest standards of respect and levels of customer service that we want to provide you.
How To Get Started with An Application for A New Rental Home With Us…
It's really easy to get started with us. All you have to do is complete the VIP Tenant Application form that lets us know you're interested in renting with us and tells us what you're looking for.
When you complete the form a member of the team will be in touch with you in the next 24 hours to talk to you about the suitability of our properties for your needs.

VIP TENANT APPLICATION FORM


CLICK HERE TO GET STARTED

.
If you're a landlord or property investor looking for the best property management company in Hartlepool, visit our Property Management Hartlepool page.
Follow Us On Social Media…
Join The "Homes To Rent Hartlepool" Facebook Group…
If you want first access to the nicest rental homes in Hartlepool we've got available – this is the place to be. It is a great place to look if you're starting to think about moving to a new rental house in Hartlepool.
We have created a "Homes To Rent Hartlepool" community Facebook group where we share all of the newest homes that come on to the market in Hartlepool – the instant they become available.
All you have to do is click the button below and then request to join the page. Doing so ensures you first sight of the rental homes we've got available in Hartlepool.